Phone:
+7(343)307-73-03
+7(912)288-00-65
Adress:
620143 Ekaterinburg
Pobedy Street 51 - 87
Main

>

News

>

Masons workshop «Ural. Nizhnie Tavolgi» will be held from July 18 till July 30,2018 with participation of I.V. Kuznetsov
Masons workshop «Ural. Nizhnie Tavolgi» will be held from July 18 till July 30,2018 with participation of I.V. Kuznetsov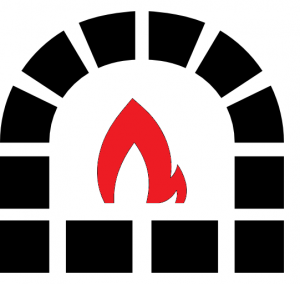 27th of March 2018
Masons workshop «Ural. Nizhnie Tavolgi»
will be held from July 18 till July 30,2018
with participation of I.V. Kuznetsov
Dear professionals, producers of material and fittings, trade representatives, beginners and those who wish to take part from Russia and other countries. Non-commercial partnership " Development of Kuznetsov stove system"(NP DKSS) will hold in Nizhnie Tavolgi together with « Tavolzhskaya keramika» and « Ural chamber of Craftsmen» annual practical workshop with participation of I.V. Kuznetsov dedicated to his system of free gas movement.
Theoretical classes are planned to be held, also it is planned to build in practice under the guidance of experienced tutors: a double-storey Russian teplushkawith fireplace behind, a heating-and cooking stove with a fireplace, a bath stove with a fireplace БИК ПК РС (Russauna), outside multifunctional stoves, 2 pc.
Construction of winter energy independent greenhouse under the patent of I.V. Kuznetsov, as well as combined professional stove (for highway cafes and restaurants) and also stoves of different purpose (for individual customers) is also possible.
Language of workshop: Russian, English
Place: Nizhnie Tavolgi, 15km north-east from Nevyansk, 90 km from Ekaterinburg.
Communication operators: excellent - MTS, Motive; satisfactory – Beeline,Tele-2.
Applications and booking through: Martsynyuk Miroslav Ivanovich: +7 (912) 28-28-483; miroslav56@mail.ru. Ekaterinburg. Additional phone-number:
+7 (912) 28-80-065; igor@stove.ru Ekaterinburg.
The Maslikovy Sergei Vasilyevich, Svetlana Valeryevna: +7(912) 61-48-837. Nizhnie Tavolgi.
Please indicate in the application your name, country, city and number of arriving people (in case you arrive with your wife, husband or with your son). We need complete information about your arrival in advance: date and exact time of arrival to the railway station or at the airport; please indicate whether it is local or Moscow time. Please let us know your mobile telephone number.
Registration fee is 3000 rubles. Information regarding money transfer shall be provided to you on your request by E-mail. Payment can be made at the place where the workshop will be held. Registration fee will be returned upon payment of participation fee. Family members shall pay for their food and accommodation.
Participation at the workshop is to be paid.
The cost of study is 30 thousand rubles; food in amount of 5000 rubles is included in this amount.
Accommodation: building for recreation and individual tents. The place where the tents will be installed are near the construction site with a possibility of connection to power supply source. Accommodation at the guest house is possible at extra price. Russian bath is available.
Recreation house and the guest house are provided with WC and shower room. Participants and students during the time of the workshop will be able to understand in practice bricklaying of high efficient stoves of Kuznetsov's system, understand the theory and features of Kuznetsov bell stoves of free gas movement system and will get the necessary experience to cope with technical solutions (stove project in skizze) for practical stove construction. By the end of the workshop the stoves that were planned for construction shall be built.
Participation fee shall be used for achievement of aims and goals of NP DKSS.
Important: please don't forget to take with you work clothes and the respective footwear in case of rain. Welcome to the Urals!
1. ВЕГИТАРИЙ РЧ пол 7
2. ОВИК КД кот
3. РТИК ЗК 4.5х5.5 2-х этажная Муравьева
4. РТИК ЗК 4.5х5.5 Масликовы
5. Тындыр 4х4
6. ХК КД Комб или ХК тындыр
< go back to news
Another news